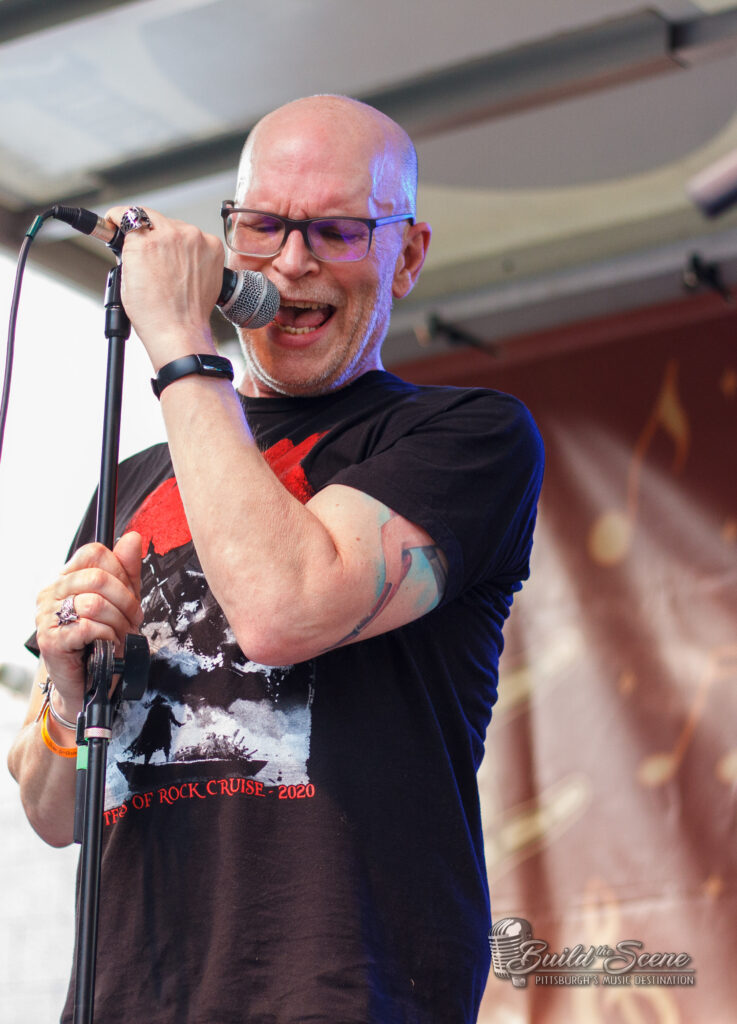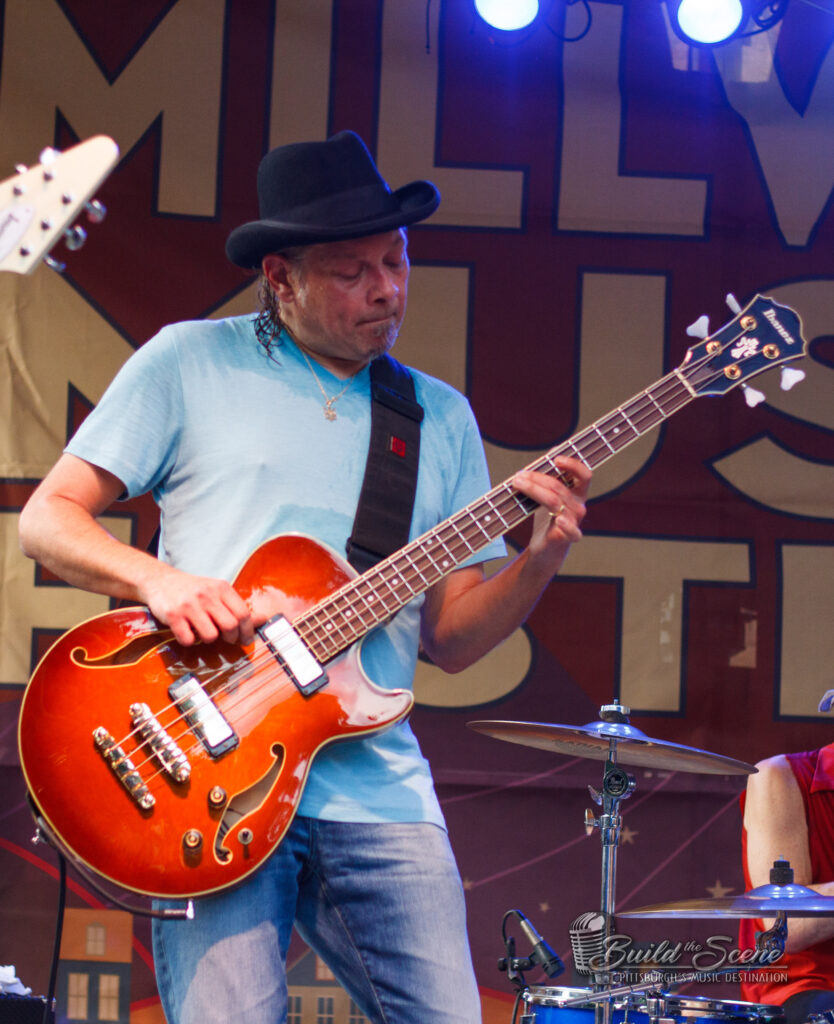 Royal Honey drips sweet and potent rock n' roll.  The Steel City all-stars masterfully summon the strutting mojo of The Rolling Stones, The Cult, Faster Pussycat, GN'R, AC/DC, and The New York Dolls with inimitable swagger. Today, the Royal Honey reign continues with the band's upcoming EP, Sweet Heat, out July 2nd,  on the boutique indie, The Vault Records.
The Pittsburgh-based quintet formed in 2018, handpicked by drummer/backing vocalist Angel O. This five-headed rock monster boasts members from such respected bands as The Dirty Charms, The Ultimatics, The Cheats, The Addicts, Lize, The Science Fiction Idols, The Cosmosonics, Child of Fire, Kill Bossa, Rainstation Zero, and Gas Tiger. These distinguished rock n' roll specialists have played countless shows in major east coast cities, including stints at The Electric Banana, 31st Street Pub, and Someplace Else.
The Royal Honey lineup features Bobby C, vocals; Davey "Nine Fingers" guitar/vocals; Greggy Velvet, bass; Eric "Ginger Honey" Rodger, guitar/vocals; and Angel O, drums/vocals. In the last few years, Royal Honey has released an EP, and shared the stage with such beloved bands as Kix, Faster Pussycat, Y&T, The Plimsouls, Bang Tango, and Spear of Destiny (UK).
An impressive live-show resume, and a previous outing in the studio, has sharpened Steely City's finest. The lads recently hit the studio for the second time to lay down a batch of material. The resulting 7-song EP, Sweet Heat, is a summer release in the most anthemic sense. These tracks are the catharsis for all the pent-up feelings from the lockdown, and 2021's never-ending winter. The tunes are hot, horny, and hooky. "Ninety percent of our songs are about sex, and the other 10 percent have a western theme, like drinking and dying while on horseback," Eric says with a hearty laugh.
To get the party started ahead of Sweet Heat, Royal Honey will release a video for the track, "The Tease." This song saunters forward with no-frills-just-pure-groove drum hooks; a prowling riff; bluesy bursts of quicksilver lead guitar; dynamic build-up and releases; and tough-but-catchy choruses. It's a sleazy rocker that you could perfectly picture blaring out of a strip club in the early 1990s.
The album officially opens with the leadoff single, "Cut N Run," an intoxicatingly catchy shot of 1970s, from-the-streets rock n' roll, and continues with 6 other bulging rockers pulsating with playfully sexy innuendo; ear-worm harmony vocals and anthemic chorus chants; and danceable drums hooks and grooves. The strutting "Liquid Dynamite" oozes sex with its cocked and loaded riffs; mesmerizing Thin Lizzy-style dual leads; and dirty sweet lyrics. "Pull The Plug" is a bracing dose of snotty rock n' roll speeding by with dazzling guitar leads, and an imaginatively-arranged outro where the band eases through tricky dynamic shifts. Besides Royal Honey's soulful and tasteful chops, the vocals on Sweet Heat are a standout asset. Four of the five guys sing, and throughout lead vocalist Bobby C wields a throaty delivery that hits that sweet spot between Brian Johnson's gruff soulfulness and Bon Scott's snarling melodic sensibility.
Royal Honey and The Vault Records present the new official video for "Dirty Romance."
Dirty Romance is the first single from Royal Honey's debut CD "Hype, Money And Misbehavior." Originally released in June 2019. Written by Dave Musick. Recorded, mixed and mastered by Bob McCutcheon of The Vault Studios, Pittsburgh PA. Produced by Eric Rodger.
Video filmed and edited by Fernando De La Cruz of Ambriek Creations.
Special thanks to Jergel's Rhythm Grille, The Crafthouse Stage & Grill, and Drusky Entertainment.
"the video itself is a romping good time, the song itself is infectious, and by the end, it will leave you with a smile on your face"  –  First Angel Media, May 15, 2020
"...the album (Sweet Heat) is a clinic in vintage rock n' roll, with plenty of strut and swagger at work here. This is essentially seven new summer anthems to get you grooving... They took all of that pent-up aggression into the studio with them to craft a batch of new hits that can only be described as hot, horny, and hooky."
[read more]
"A pandemic-induced shutdown has seemingly only emboldened and sharpened Royal Honey, a Pittsburgh act that has been making tasty cocktails out of equal parts glam and punk for several years now, their months-and-months-long quarantine resulting in a rather succulent sophomore effort called Sweet Heat that evokes good times, boozy vibes, and smoky little venues.."
[read more]
"This year-old band made up of grizzled Pittsburgh rock veterans"..." has swagger to burn on their debut EP, 'Hype, Money and Misbehavior.' Recorded at The Vault on the analog Neve console, it's the good old, greasy, garage-y, blues-based rock of the sort that you'd find at the Decade, the 31st Street Pub, etc."
[read more]
"Royal Honey is garage rock band from Pittsburgh who incorporate glam, blues, and punk into their music to showcase the raw attitude the band projects."
[read more]
The verses groove and crank a tube amp distortion that takes you back to the late 70's and early 80's, and the chorus slides into this singable, fist raising, howling mantra of "Let's start something were never gonna loose" because these boys are having too much fun. Exactly when you need it, this wailing solo screams though the speakers to charge the song fully to the end.
Whatcha gonna do about it? ROYAL HONEY bring the goods. Hard driving rock & roll with swagger and style.
[read more]